Last night Makitecture was pleased to be part of an introductory meeting for 4458 State Line, a proposed mixed use project in the heart of Kansas City's "Antiques District". The location is within a small node that was traditionally composed of neighborhood friendly structures with businesses on the main level and apartments above. These buildings support the Spring Valley neighborhood to the west and West Plaza to the east.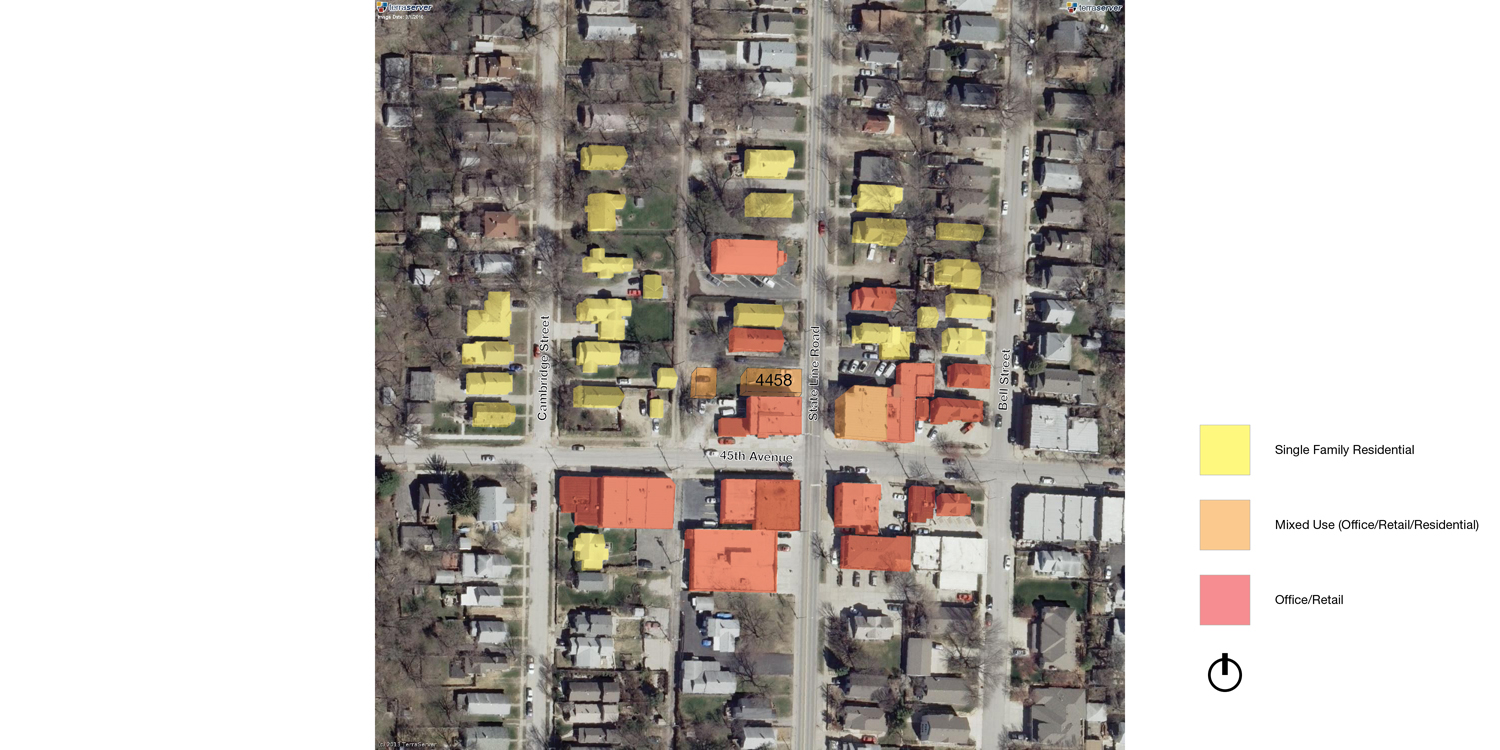 Following in that vein 4458 State will house Artworkstudio, a local art consultation firm, on the main level and will offer two one bedroom apartments above. The north side of the site contains a strip of parallel parking to serve both usages and an access drive shared with the neighbors to the north. Alley access to the west provides the potential for an accessory structure framing a courtyard in the middle of the site.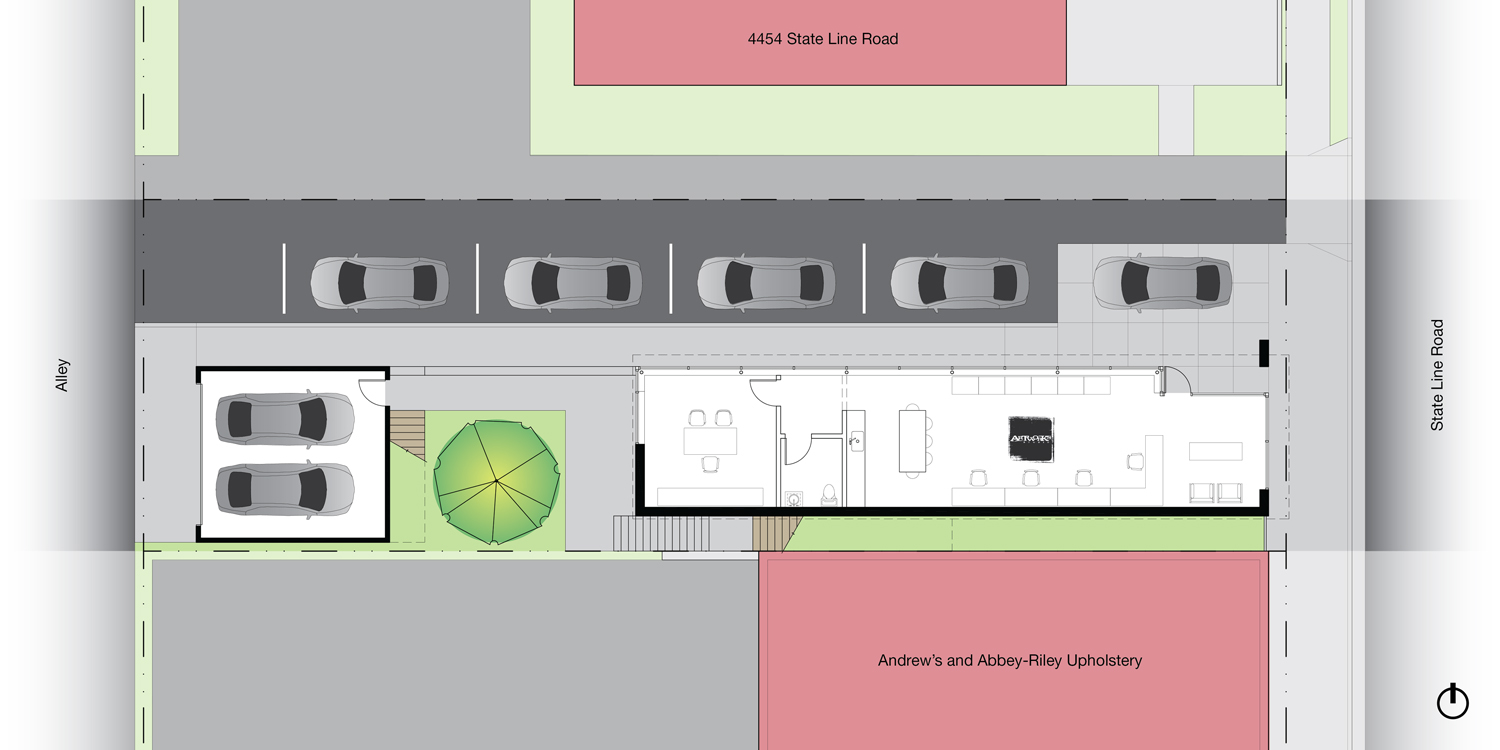 The design team (D A Group Incorporated, Turley Design Group and Makitecture LLC) feel the project will be a pleasant addition to the neighborhood. The main level will be clad with masonry and glass and the upper level will feature wood siding. It will accentuate the streetscape at the corner of 45th and State Line and provide quality commercial and residential spaces. We are excited about this project and believe that it will add value to an already blossoming neighborhood.