It has been a long time. Much has happened but the opportunity to express a little civic pride is one that can't be avoided. There is no doubt Kansas City is electric right now. The turning of the trees, unseasonably warm weather and of course the magical Kansas City Royals have combined to create brilliant energy.
Athletics are simply a diversion from everyday life. But the success of our baseball team has certainly placed our city in the national, if not worldwide spotlight over the past year. Many correlations can be drawn between the city and its team. The history, attitude and potential of both the city and its baseball team are are worthy of celebration. This is all excellent news to Makitecture as there is no greater feeling than to be a part of the party. After all moving Kansas City towards its potential is the core mission of the business. Makitecture relishes this opportunity to use the nearly complete 4524 Eaton, the first factor of Eaton Squared as a conduit to showcase its fanaticism.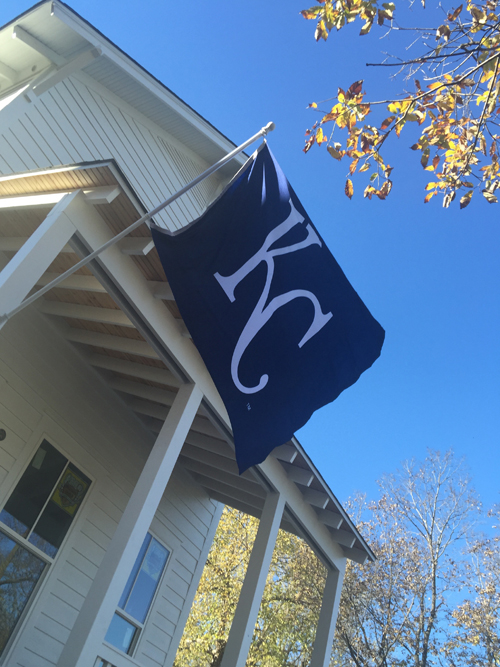 We are so very proud to be a part of Kansas City and to be represented by the current iteration of the Kansas City Royals. Win or lose, its been a ride like none other. Go Royals!